Each client is a world unto themselves, presenting a wholly individual set of needs, goals and experiences that set them apart as completely unique. Because of this, every patient deserves the utmost personalized attention and resources, as well as an approach that is tailored expressly to their vision for success.
Dr. Satterwhite, Dr. Gurjala and Dr. Rodriguez believe that the patient's natural anatomy and appearance should serve as a guide during transgender surgery, so results appear seamless and organic. Harmony is thus achieved by incorporating and integrating the patient's existing anatomy, while simultaneously producing the changes that reflect their new gender identity.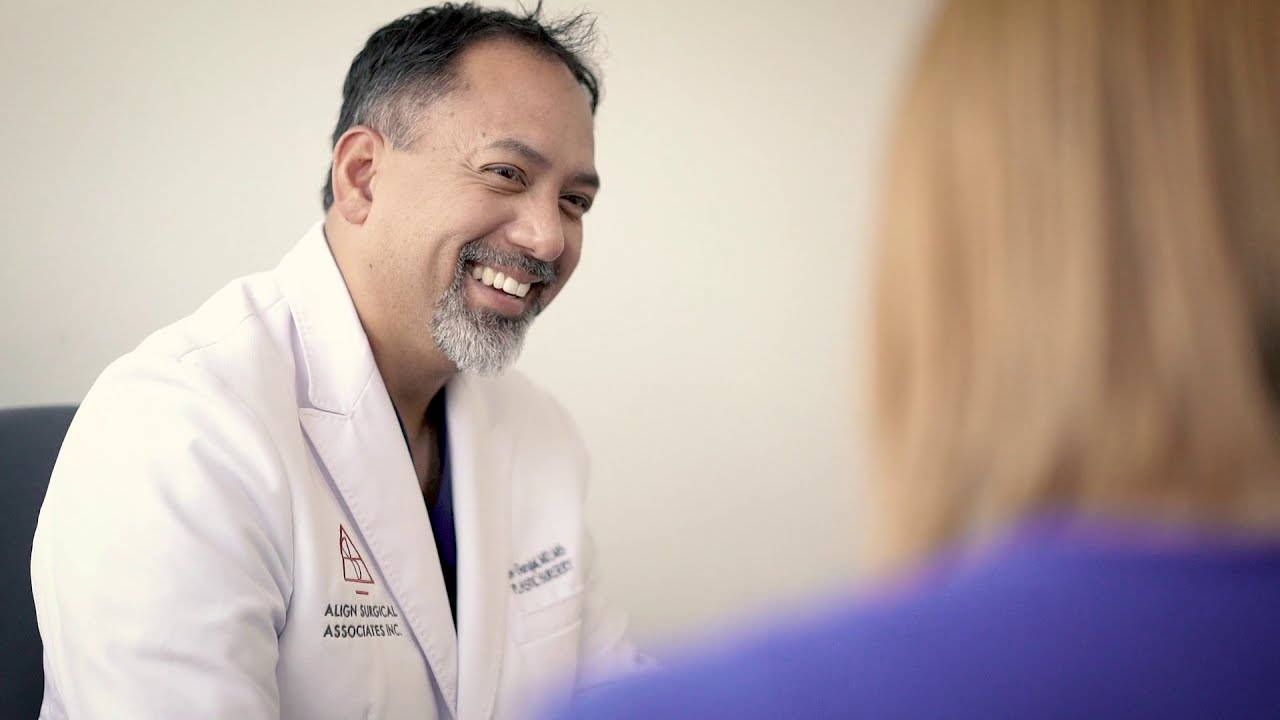 Dr. Satterwhite and Dr. Gurujal Discuss their Partnership at Align Surgical
In order to fulfill this philosophy of customized care, Dr. Satterwhite, Dr. Gurjala and Dr. Rodriguez believe the best way to satisfy our patients is to truly listen to them. This means an uncommon amount of time spent in consultation asking questions, reviewing photographs, meeting with family members, and creating a sense of security and trust before moving forward.
Align Surgical Partnership of Dr. Satterwhite, Dr. Gurjala & Dr. Rodriguez
Embarking on gender transitioning can be quite daunting and nerve-wracking, so our Align Surgical doctors want to do everything they can to ease the journey and make it enjoyable. We will discuss your options at every stage so you are fully empowered and educated, moving forward with all the information available at your disposal. We will give you alternatives whenever there is something you don't feel comfortable with, and we will fully cover the risks of each procedure along with its advantages. After these extensive discussion and evaluation phases, we will create a surgical plan with you that meets your needs and honors your quest for authenticity and congruence.
In general, our doctors and the Align Surgical team will discuss the follow during each consultation:
The downtime and projected outcome of each procedure
The potential alternatives to the procedure, should you find it is not right for you
The potential risks and benefits of each procedure
Where the surgery will be performed
How to prepare for surgery
The cost of surgery
Insurance and financing options
Your care will be provided in a soothing and comfortable setting with the following qualities:
Convenient San Francisco, Bay Area location
Fully equipped with cutting edge software and technology
AAAASF Certified facility
Full recovery suites for your aftercare
Easy access for patient pick-up post-op
Dr. Satterwhite, Dr. Gurjala, and Dr. Rodriguez maintain operating privileges at several local hospitals in San Francisco and Marin
Accurate scheduling out of respect for your time
Hyperbaric oxygen therapy following surgeries to help with recovery post-op