Phalloplasty
Phalloplasty can offer great benefits for patients with gender dysphoria of the genital region. However, in order to have more male-appearing and functioning genitalia, patients often have to worry about significant scarring, which can not only be a giveaway for having had gender-related surgery, but can also cause pain and functional problems.
Traditional Methods
With traditional phalloplasty methods, patients must typically accept two large areas of scar: one on the forearm or thigh (where donor tissue is taken from to create the phallus), and a second on the thigh (for a skin graft used to cover the donor site)
ALIGN SURGICAL IS PROUD TO ANNOUNCE THE SINGLE SCAR PHALLOPLASTY (SSP), A NEW TECHNIQUE DESIGNED TO MINIMIZE SCARRING
SINGLE SCAR PHALLOPLASTY
Using SSP, it is possible to perform phalloplasty with a single line scar in masculinizing bottom surgery. The scar is only along the thigh, and avoids the typical large areas of scar. SSP uses a new combination of surgical techniques to achieve this reduction in scar.
For those looking to void urine from a sitting position, SSP can be done as a shaft only reconstruction, and for patients looking to stand while voiding urine, urethral reconstruction can be combined with SSP.
We are currently selecting patients carefully for Single Scar Phalloplasty, with the safety and well-being of our patients as the highest goal. As we continue trying to innovate in the surgical care of our patients, our hope is that SSP can offer another option for bottom surgery to the transgender community.
SSP: Single line scar on the right thigh, without the presence of other scars on the forearms or opposite thigh.
To find out more details about Single Scar Phalloplasty, please contact Align Surgical to schedule a consultation.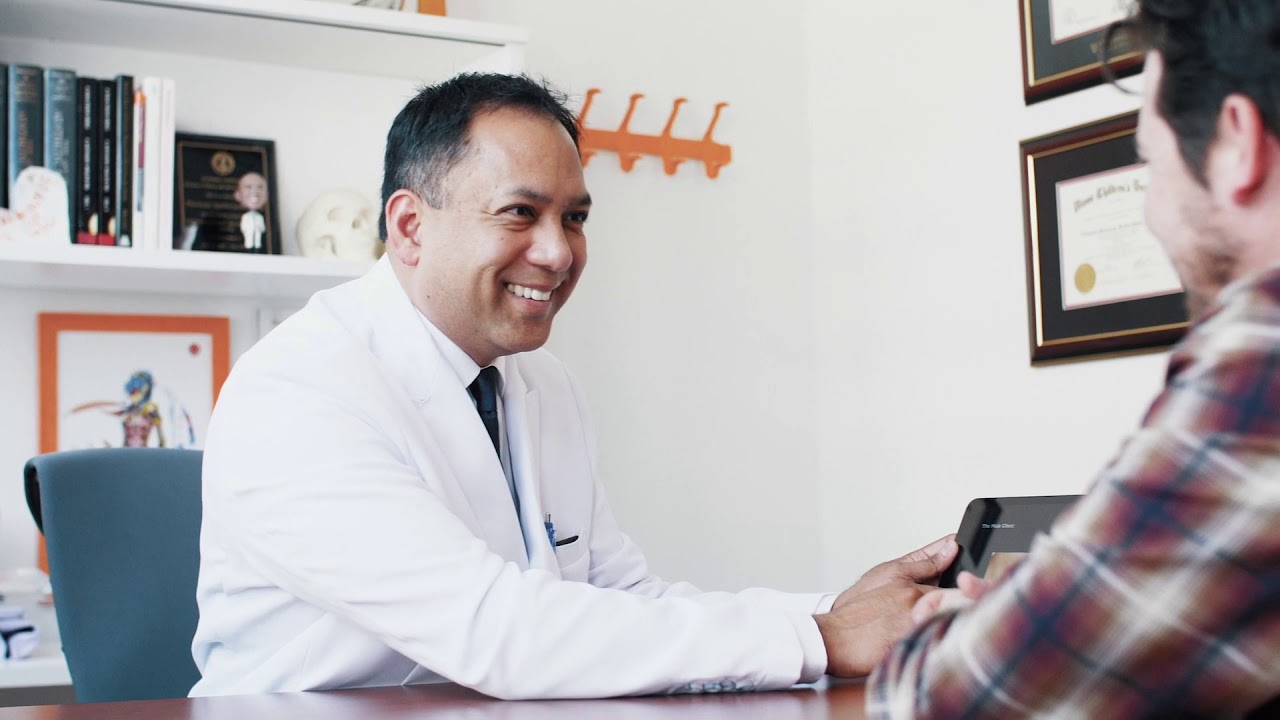 Phalloplasty with Dr. Dev Gurjala at Align Surgical Associates
TREATING PHALLOPLASTY COMPLICATIONS
Phalloplasty has historically been a very challenging procedure with relatively high complications rates. Addressing these complications can require multiple surgeries, each with their own recovery periods, times away from work, and emotional draw. Dr. Gurjala has been developing new techniques to provide more definitive solutions to the common phalloplasty complications, so that patients can return to normal life as quickly as possible.
As a respected and nationally-renowned surgeon for the FTM community, Dr. Gurjala is often called upon to assist patients suffering from challenging complications that could arise after undergoing a phalloplasty. It is estimated that between 25 to 75 percent of phalloplasty patients suffer complications that require surgical correction. These two most common surgical corrections performed by Dr. Gurjala include:
Fistula repair
A common complication after phalloplasty is the development of an opening in the urethra that causes urine leakage. Fistula repair is the corrective treatment to surgically close the opening and restore proper urine flow along the length of the urinary tract.
Stricture repair
A percentage of patients who have undergone phalloplasty suffer from a narrowed urethra that makes urination difficult. The stricture may develop within six to twelve months following your procedure. Align Surgical offers a procedure to replace the narrowed portion of urethra with fresh, healthy tissue which maintains proper urethral diameter in order to create smooth, normal urinary flow.
"IF YOU HAVE HAD A CHALLENGING PHALLOPLASTY COMPLICATION OF ANY TYPE--AESTHETICS, NECROSIS, URETHRAL FUNCTION, OR IMPLANTS--PLEASE CONTACT US TO SEE IF DR. GURJALA'S TECHNIQUES MAY BE HELPFUL FOR YOU."
Who is a good candidate
for phalloplasty surgery?
The World Professional Association for Transgender Health (WPATH) has standards of care in place that require patients over 18 to have 2 letters from mental health providers stating their readiness for surgery. Clients must be taking hormones and be non-smokers. Phalloplasty has been shown to have a positive, lasting benefit for transmen who desire reconstructive gender-confirmation surgery.
What can I expect from my recovery?
Bruising, swelling and discomfort are to be expected after any major surgery, but our team at Align Surgical will help control these symptoms with prescription pain medications and will provide you with a complete set of aftercare instructions. You will have follow-up visits with our office in San Francisco within 2-3 weeks, and you can expect to return to your full routine within around 6 – 8 weeks.
What is the cost of phalloplasty?
Phalloplasty is a complex, intricate procedure that is highly customized, so the cost will vary from client to client based on the technique chosen, the type of flap used, anesthesia, hospitals fees and surgeon's fees. Our office will be able to give you a detailed, personalized quote after we meet with you for your Bay Area consultation. We will work with you to secure funding through our relationships with reputable healthcare lenders, some of which can give you instant approval for financing.