What is phalloplasty?
Undergoing a phalloplasty operation to create the reality of a male organ is one of the most exciting chapters of the FTM journey.
During phalloplasty, a reconstructive gender confirmation surgery, we typically use a free or pedicled flap to create an adult phallus with its arteries, nerves and veins preserved or re-connected. The result is a continuance of blood supply that ensures a pleasing outcome in terms of both aesthetics and sensation. Dr. Gurujal can further enhance these results with testicular implants, penile implants, scrotoplasty, and glansplasty. Urethroplasty is oftentimes performed in a staged fashion to ultimately allow urination from the phallus.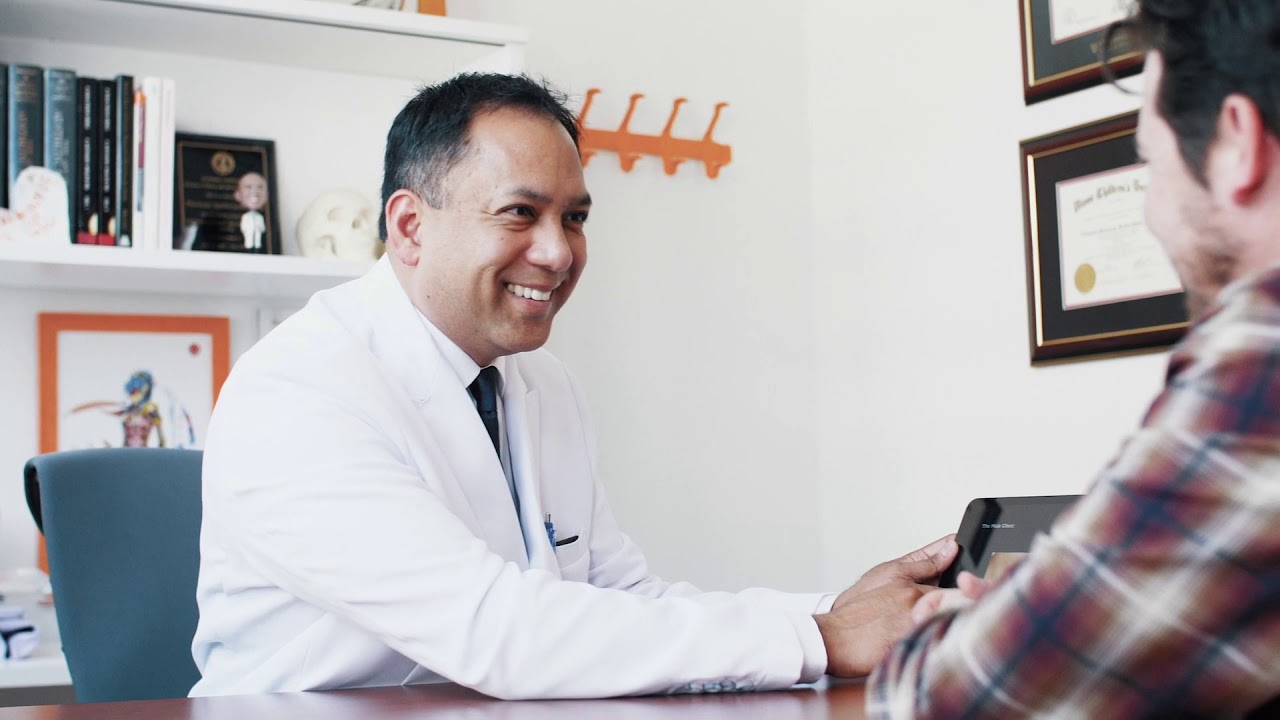 Phalloplasty with Dr. Dev Gurual at Align Surgical Associates
How is
phalloplasty performed?
FTM phalloplasty can be performed using flaps from a variety of donor sites including the forearms, the thighs, or the back. Dr. Gurujal will discuss each option with you during your confidential consultation in San Francisco, and will determine the best choice for your aesthetic and functional goals.
Benefits of phalloplasty
Congruence of inner and outer self-image
Confirmation of one's male gender
Improved self-confidence
Formation of adult-sized phallus
Minimal scarring
Undetectable donor site
Can be circumcised or uncircumcised
Temperature and tactile sensations preserved
Complications after phalloplasty surgery
At Align Surgical Associates, our talented surgical team can provide surgical assistance in repairing complications from a phalloplasty. Phalloplasty is a comprehensive, intricate procedure that requires top-level skills. At our practice, we assist patients who require revision surgeries to optimize healing and restore a fully-functioning penis.
As a respected and nationally-renowned surgeon for the FTM community, Dr. Gurujal is often called upon to assist patients suffering from challenging complications that could arise after undergoing a phalloplasty. It is estimated that between 25 to 75 percent of phalloplasty patients suffer complications that require surgical correction. These two most common surgical corrections performed by Dr. Gurujal include:
Fistula repair
A common complication after phalloplasty is the development of an opening in the urethra that causes urine leakage. Fistula repair is the corrective treatment to surgically close the opening and restore proper urine flow in a newly-constructed male organ.
Stricture repair
A percentage of patients who have undergone phalloplasty suffer from a narrowed urethra that makes urination difficult. The stricture may develop within six to twelve months following your procedure. At Align Surgical, can correct this uncomfortable and concerning condition. We surgically re-open the urethra and restore the function.
Who is a good candidate
for phalloplasty surgery?
The World Professional Association for Transgender Health (WPATH) has standards of care in place that require patients over 18 have 2 letters from mental health providers stating their readiness for surgery. Clients must be taking hormones and be non-smokers. Phalloplasty has been shown to have a positive, lasting benefit for transmen who desire reconstructive gender-confirmation surgery.
What can I expect from my recovery?
Bruising, swelling and discomfort are to be expected after any major surgery, but our team at Align Surgical will help control these symptoms with prescription pain medications and will provide you with a complete set of aftercare instructions. You will have follow up visits with our office in San Francisco within 2-3 weeks, and you can expect to return to your full routine within around 6 – 8 weeks.
What is the cost of phalloplasty?
Phalloplasty is a complex, intricate procedure that is highly customized, so the cost will vary from client to client based on the technique chosen, the type of flap used, anesthesia, hospitals fees and surgeon's fees. Our office will be able to give you a detailed, personalized quote after we meet with you for your Bay Area consultation. We will work with you to secure funding through our relationships with reputable healthcare lenders, some of which can give you instant approval for financing.
We remain open to continue serving the transgender community
With the safety and well-being of our patients and staff as our highest goal, Dr. Satterwhite and Dr. Gurujal are determined to provide needed medical care and planning.
VIRTUAL CONSULTATIONS: we continue to be busy with phone and video visits providing access to all patients interested in gender confirming surgery
FOLLOW UPS: we continue to provide needed care for our existing patients by phone and video, and in person when medically appropriate
SURGERY: we are currently performing surgery with proper safety measures in place
Please do not hesitate to reach out to us with any questions. To the best of our ability, we pledge to keeping you safe, healthy, connected, and informed during COVID-19.
With best wishes, Your Align Surgical Team
---
Align Surgical wants to know how we can help
We feel deeply for the disruption that coronavirus has likely caused to your lives. Amidst the restrictions in place, we realize that virtual consults, follow ups, and booking future surgical dates may not meet all your needs.
If there is more we can do for you as a medical practice, we want to know.
Please reach out and let us know other ways we can help. We have set up points of contact at 415-530-5335 and [email protected] to hear your suggestions.
We are here to listen.