Why consider vaginoplasty?
As a part of gender confirmation surgery, the MTF patient may choose to undergo a vaginoplasty, which effectively turns the male genitalia into an attractive, functional vagina that is fully sensitive to pleasure and sensation.
Dr. Satterwhite performs vaginoplasty by constructing a vagina, vulva, labia, clitoral hood and clitoris from the scrotal and urethral flaps, as well as the inverted penile tissue. Sensation is preserved through the blood and nerves, which remain attached at all times.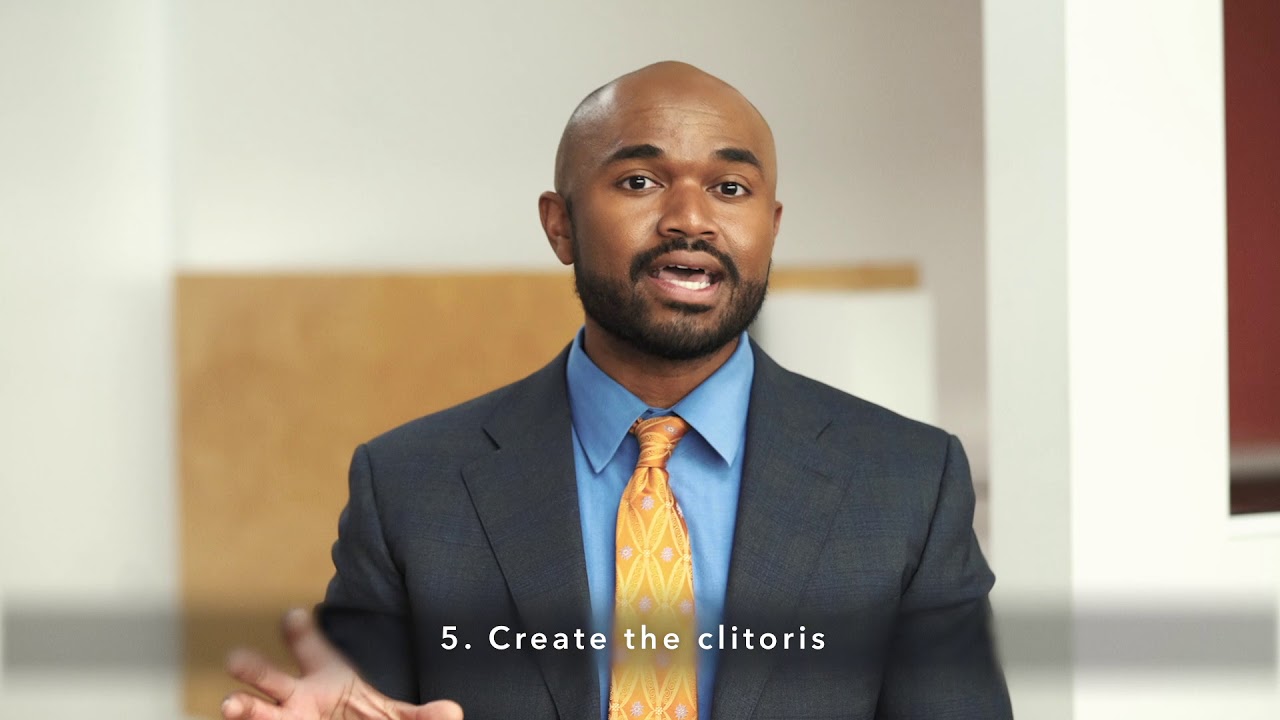 Vaginoplasty at Align Surgical Associates
What benefits come with vaginoplasty?
Congruence between inner and outer gender identity
The ability to be intimate with a partner and have pleasurable intercourse
Increased sense of confidence in one's image
Long-lasting results
Aesthetically pleasing and natural genital appearance
Who makes a good candidate
for the vaginoplasty procedure?
In order to qualify for vaginoplasty, patients must…
Have 2 letters of support from a mental health professional who is familiar with the client's transition journey
Be on hormone therapy
Have a minimum of 12 months of real life experience as their chosen gender
Be healthy in both mind and body
Have reliable support
Be at a healthy weight for their frame
Be non-smokers
Have realistic expectations for their results
Be willing to follow Dr. Satterwhite's instructions to the letter
What is Vaginoplasty recovery like?
Your hospital or rehab stay after the operation will be 3 days, on average. Dr. Satterwhite will place a urethral catheter and vaginal packing during surgery, and these will be removed 7-10 days later at the first post-operative visit in his clinic. Patients will be instructed on vaginal dilation at this time. Most clients find it takes about 12 weeks to fully heal from their vaginoplasty, but they can begin working again within 4-6 weeks, barring physically demanding occupations. Dr. Satterwhite will provide a more detailed set of aftercare instructions at the time of your hospital discharge.
What is the cost of vaginoplasty in San Francisco?
Dr. Satterwhite will be able to give you an exact quote based on your goals and anatomy after he sees you for a private consultation in San Francisco. We will work with you to secure funding through insurance, financing or both.
Why choose Dr. Satterwhite for your
Bay Area vaginoplasty?
Dr. Satterwhite's skill is unrivaled when it comes to performing complex, life-altering surgeries for his transgender patients in San Francisco and beyond. He is dedicated to creating a safe and caring environment where all clients are free to fully express and realize their dreams for transitioning. Dr. Satterwhite spends an uncommon amount of time in consultation to ensure that you are fully aware and empowered, with all the information you need to make the right decision for your future.
Dr. Satterwhite graduated from Stanford University's medical school, after which he completed a vigorous and demanding residency in plastic surgery at the world-renowned Stanford Hospital. He continues to contribute valuable research to the field of transgender surgery, and is the recipient of the Plastic Surgery Foundation Award from the American Society of Plastic Surgeons.
Dr. Satterwhite's staff was so sweet as well as him... he's adorable... Gives great detail about his work and makes you feel so comfortable.